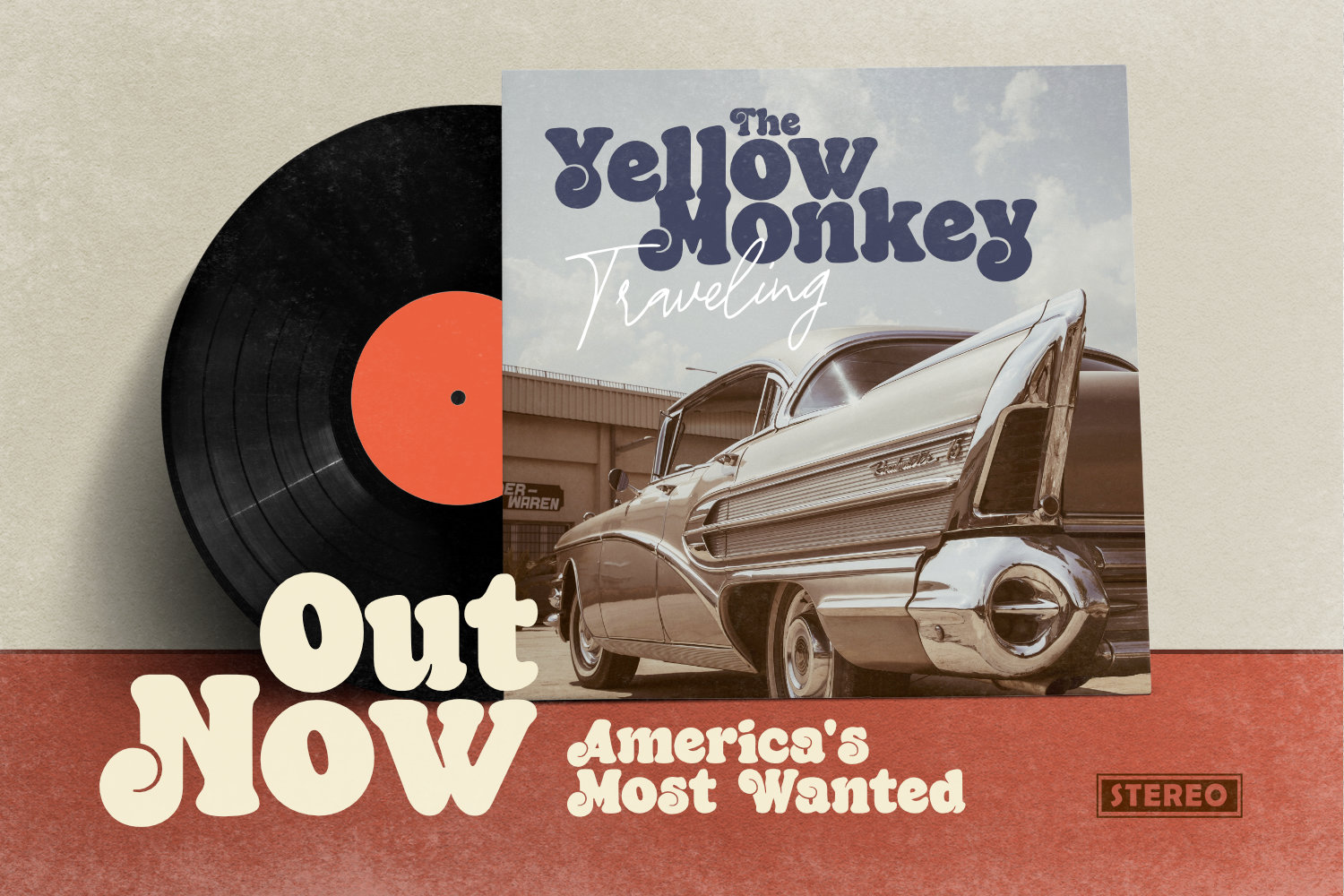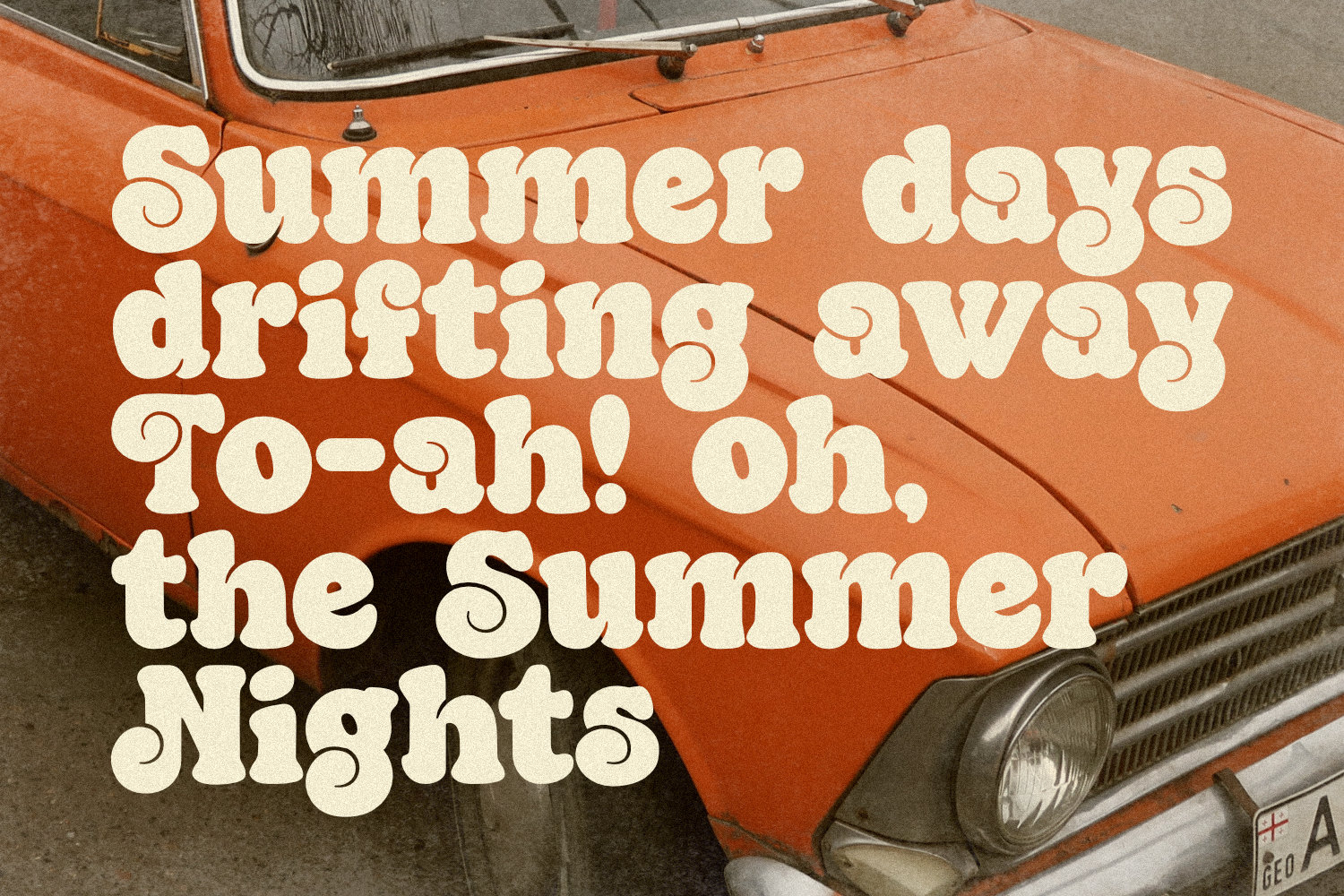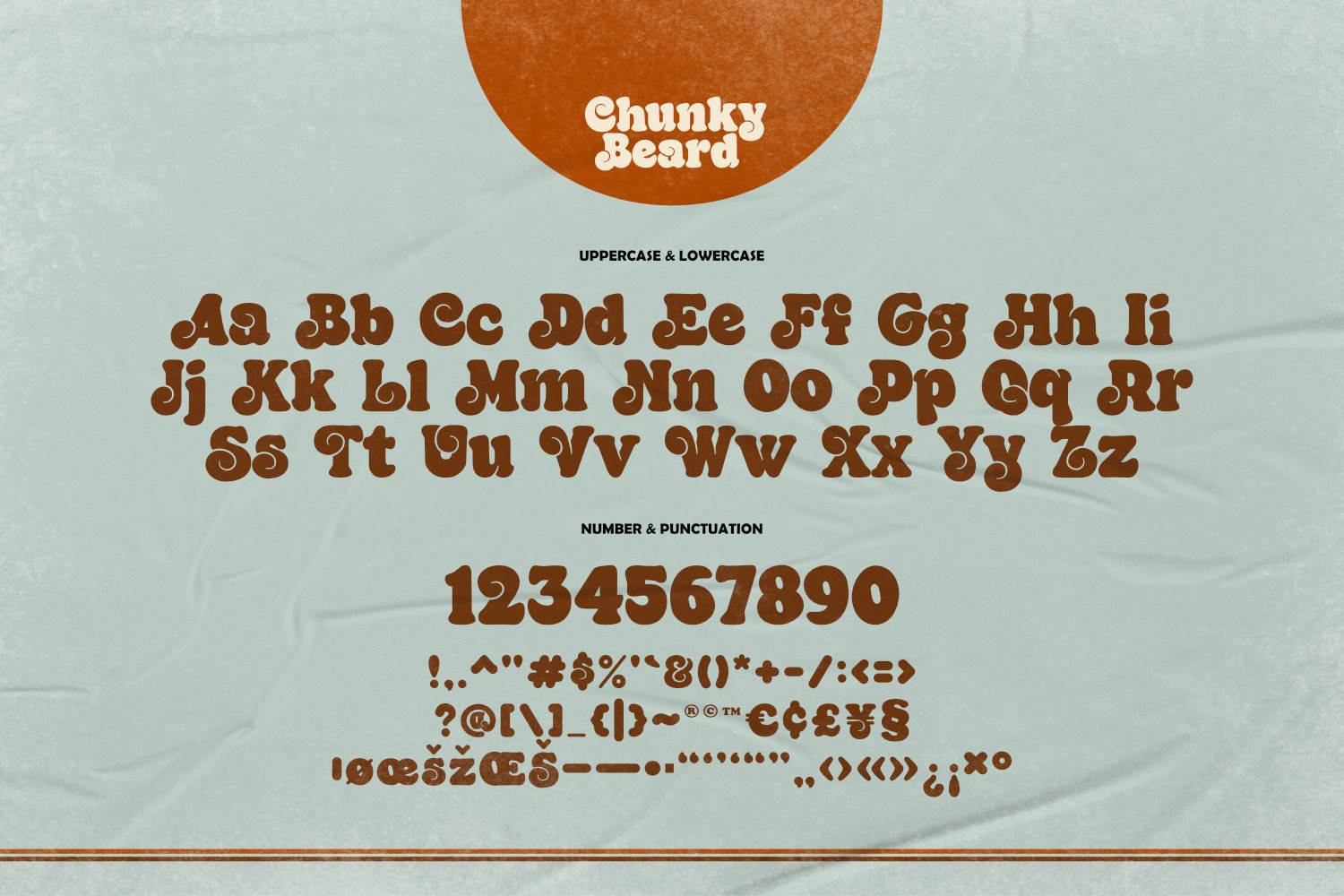 Chunky Beard - Retro Bold Font
On Sale
Proudly present Chunky Beard - Retro Bold Font, created by ikiiko.
Chunky Beard is a vintage font with bold, rounded letterforms with vintage vibes from the 60's era. These fonts often have heavy, wide strokes and lack clear borders, giving them a warm and inviting appeal. Rounded edges, exaggerated curves, and exaggerated serifs are some of the characteristics of 60s vintage-type typography. Additionally, they often have very constant stroke weight across letters, further accentuating their distinctive appearance.
From posters and flyers to logos and branding materials, bold typography with a vintage '60s feel is a great way to add a dash of retro charm to any design project. The font it self is grab people's attention with their vibrant, fun, vintage appeal and undeniable aesthetic.
This kind is ideal for projects that seek to convey a sense of nostalgia and the retro vibes as well as retro-themed designs. As a movie title, corporate logo, quote, poster design, magazine layout, or just as a chic text overlay to any background image.
What's Included?
Uppercase & Lowercase
Numbers & Punctuation
Multilingual Support
Format File : TTF & OTF
Works on PC & Mac
Note of the author :
By installing or using this font, you are agree to the Product Usage Agreement
For another purpose of license you can contact us by email : ikiikowrk@gmail.com
Enjoy!